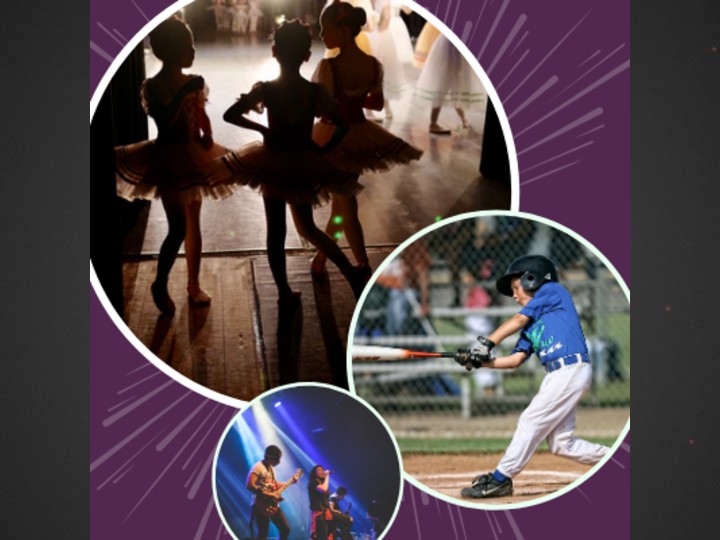 Stanislaus County Board of Supervisors approved the distribution of $2,400,000 in nonprofit support for local creative arts, culture, and youth-serving organizations.
Considering the challenges the COVID-19 pandemic has created for local arts, cultural, and youth-serving organizations, the Stanislaus County Board of Supervisors granted a total of $2.4 Million in CARES CRF (Coronavirus Relief Funds) to local agencies over the past two months.
On August 25, 2020, the Board of Supervisors approved the Nonprofit Support Grant Program to provide assistance for nonprofit organizations that provide services to youth, or community-centered arts and culture programs. This program was established to award grants, through a competitive process, to non-profit organizations based on the level of impact of the COVID-19 pandemic to the respective non-profit organization. On October 27, 2020, the Board approved an additional $400,000 in support to further assist local nonprofits by way of a second round of funding.
The public health requirements for safely operating these sorts of programs present numerous challenges to nonprofit financial models, which have negatively impacted the design, nature and scale of youth and arts/culture programs. Because of the vital role played by these nonprofits in our community, the Stanislaus County Board of Supervisors wanted to provide support specifically for local nonprofit organizations that were adversely affected this year by COVID-19 and struggling financially.
The intention of this funding is to stabilize and secure the ongoing operation of these nonprofit services that are critical to young people and/or contribute to the vibrancy of Stanislaus County.
The Nonprofit Support Grant program was facilitated with administrative assistance from the Stanislaus Community Foundation. The Community Foundation has been in existence since 2002 and is focused on improving the lives of the residents and the vibrancy of the unique and diverse communities throughout Stanislaus County.
"Stanislaus Community Foundation was pleased to partner with the County and expand support to local nonprofits," said Stanislaus Community Foundation President and CEO, Marian Kaanon. "We believe this funding will bridge the gap and get many of these organizations through to the other side, so that they can continue serving our region when we re-open."
The application evaluation process was administered by Stanislaus Community Foundation but vetted by an independent Selection Committee composed of a cross- section of community representatives who scored the applications and selected award recipients based on the criteria approved by the County.
A total of 61 nonprofits were awarded grant support.
38th District Agricultural Association*
$160,000
Able Works
$20,000
Assyrian American Association of Modesto
$40,000
Bel Passi Baseball, Inc.
$67,500
Boys & Girls clubs of Stanislaus County
$45,000
Boys Scouts of America Greater Yosemite Council
$7,500
Center for Human Services
$32,000
Central California Art League Inc.
$25,000
Central Valley 49ers Youth Football and Cheer Association
$20,000
Central West Ballet
$50,000
Children's Crisis Center of Stanislaus County Inc
$20,000
City Ministry Networkl
$20,000
Civil Air Patrol
$1,500
Community Hospice Inc.
$45,000
Creative Alternatives Inc.
$32,250
Cricket's Hope, Inc.
$49,000
Del Rio CC Foundation (First Tee of Central Valley)
$25,000
EMC Health, Inc. / Jessica's House
$7,500
Enrich and Employ Inc
$23,250
Friends of Oakdale Heritage*
$15,000
Friends of the Stanislaus County Fair Foundation A California
$7,500
Gallo Center for the Arts, Inc.
$432,000
Holy Apostolic Assyrian Church of the East Diocese of California
$50,000
International Festival Committee
$2,500
International Rescue Committee, Turlock
$17,000
Invest in Me/Social Environmental Entrepreneurs
$35,000
LearningQuest -- Stanislaus Literacy Centers
$13,000
LightBox Theatre Company
$25,000
Mi Familia Vota Education Fund
$10,000
Modesto Band of Stanislaus County
$42,000
Modesto Magic Basketball Assn
$25,000
Modesto Soccer Foundation Inc.
$9,500
Modesto Sound
$10,000
Modesto Symphony Orchestra Association
$49,000
Modesto Youth Soccer Association, Inc.
$75,000
Modesto Youth Theatre dba Modesto Performing Arts
$7,000
Opera Modesto, Inc.
$87,000
Peer Recovery Art Projec
$25,000
Prospect Theater Project
$39,000
She Became, Inc
$13,500
Society for disABILITIES
$45,000
Sonshine Bible Clubs, Inc. DBA Westside Ministries
$70,000
Special Olympics Northern California, Inc.
$8,000
Stanislaus Asian American Community Resource (SAACR)
$6,000
Stanislaus Chinese Association
$3,200
Stanislaus Family Justice Center Foundation
$38,000
Stanislaus Partners In Education
$26,000
The Carnegie Arts Center Foundation, Turlock
$45,000
The Juline Foundation for Children
$55,000
The Salvation Army, Modesto Red Shield
$49,000
The Shire Community Space
$10,000
The Stanislaus County Police Activities League
$7,500
The State Theatre of Modesto
$96,000
The Women's Auxiliary "A Modesto Community Connection"
$1,000
Turlock Community Theatre, Inc
$120,000
Turlock Police Chaplaincy Inc
$5,000
Turlock Youth Performing Arts Production Company
$10,000
Valley Recovery Resources
$50,000
West Side Theatre Foundation
$10,000
Young Life
$11,250
Youth for Christ Central Valley
$47,000
Total
$2,400,000
Read More