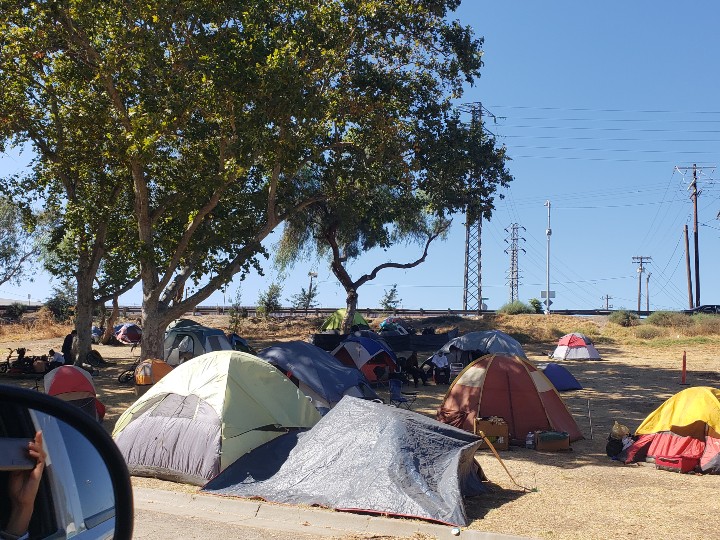 The Stanislaus Community System of Care (CSOC) has postponed the 2022 Point-In-Time (PIT) Unsheltered Count and rescheduled it for later next month.
The postponement is due to health and safety concerns about the rise of COVID-19 cases in Stanislaus County.
The Stanislaus Community System of Care (CSOC) is looking for volunteers to conduct the 2022 Homeless Point-In-Time Count, a one-day snapshot of homelessness in each community of Stanislaus County. The count data is critical to determine the scope of the problem, help define resources, and identify gaps in service.
"We want to ensure volunteers who conduct the interviews and homeless individuals who participate in the count all remain safe," stated Jason Conway, chair of CSOC.
The annual survey of unsheltered individuals experiencing homelessness was scheduled for Thursday, January 27, 2022. But after consulting with the Stanislaus County Public Health Department, CSOC sought and was granted an exception from US Department of Housing and Urban Development (HUD) to postpone the count and schedule it for a later date.
The PIT Count will now take place as follows:
Wednesday, February 23, 2022 (Sheltered Count)
Thursday, February 24, 2022 (Unsheltered Count)
There is still time to register to help out as a volunteer. Simply go to the volunteer registration portal at http://stanislaus.pointintime.info and register by February 4th.
New mandatory training dates are also available and can be selected through the volunteer registration portal. If you were already previously registered and need to select a new training date, this can be done simply by clicking the "Update Registration" option when visiting the registration portal.
Every year HUD requires communities to count the number of people experiencing homelessness in counties across the nation. The data is critical to determine the scope of homelessness and identify gaps in services.
The PIT count is an unduplicated count of sheltered and unsheltered people experiencing homelessness on a single night. Last year, a total of 2,927 homeless persons were identified in the 2021 PIT count.
It's organized by the Stanislaus Community System of Care (CSOC) which includes local governments, non-profits, and homeless providers.
For information about the count, please contact 209-558-2298 or e-mail moc.ytnuocnats@cosc. You can also visit the CSOC website for updates at http://www.csocstan.com/.
To find out more, please click here for a flyer about the 2022 count.
Read More