Limited Public Access
Clerk Recorder Division 1021 "I" Street
This office will restrict public access as of May 18, 2020
Office hours 8:00am to 11:45am and 12:15pm to 4:00pm
Measures to Increase Disinfection Procedures
Hand sanitizer available to the public at or near the entrance of the facility.
Lobby, public counters, public computers and barrier are disinfected twice daily.
Measures to Keep People at Least Six Feet Apart
Signage outside the facility indicates access.
Lobby is limited to 5 customers waiting at one time.
Lobby computer area limited to 3 customers at one time.
The Following Services will be by appointment only: (209) 525-5251
Clerk Functions
Marriage License
Passports
Fictitious Business Name Statements (FBN)
Notary Public
Process Servers
Professional Photocopiers
Legal Document Assistants (LDAs)
Unlawful detainer assistants (UDAs)
CEQA
All services can also be provided through the mail or at the drop box
The following services will be walk in maintaining a limit of 5 customers in the lobby.
Vitals Functions
Request for copies of:
Birth Certificate
Death Certificate
Marriage Certificate
You can fill out applications in advance in our Online Services.
Vital Documents may be ordered online, but must be picked up and paid for in person.
All services can also be provided through the mail or at the drop box.
Real Estate or Recorder Functions
Recorder functions
Request for copies of recorded documents
You can order copies of documents through Online Services.
Go to the Recorded Documents Search and Ordering link.
All services can also be provided through the mail or at the drop box.
Security
Security will be on site with an employee posted at the door to ensure facility social distancing protocols are maintained
Acceso Público Limitado
División de la Secretaría del Registro 1021 "I" Street
Esta oficina restringirá el acceso público a partir del 18 de mayo de 2020
Horario de oficina 8:00am a 11:45am y 12:15pm a 4:00pm
Medidas para Aumentar Procedimientos de Desinfección
Desinfectante de manos disponible al público en o cerca de la entrada de la instalación.
La sala de espera, mostradores públicos, computadoras públicas y la barrera son desinfectados dos veces al día.
Medidas para Mantener a las Personas al Menos Seis Pies de Distancia
Letreros afuera de la instalación indica acceso.
La sala de espera está limitado a 5 clientes que esperan a la vez.
Sala de espera de computadoras limitada a 3 clientes a la vez.
Los Siguientes Servicios serán solo por cita: (209) 525-5230
Funciones de Secretaría
Licencia de Matrimonio
Pasaportes
Declaraciones Ficticias de Nombre Comercial (FBN)
Notario Público
Servidores de Procesos
Fotocopiadoras Profesionales
Asistentes de Documentos Legales (LDAs)
Asistentes de Detención Ilegales (UDAs)
CEQA
Puede ordenar copias de documentos a través del botón "Online Services."
Vaya al "Recorder Documents Search" y "Ordering Link."
Todos los servicios también se pueden proporcionar a través del correo o en el buzón de entrega.
Los siguientes servicios sin cita se mantendrán de un límite de 5 clientes en la sala de espera.
Funciones Vitales
Solicitud de copias de:
Nacimiento
Defunción o
Acta de Matrimonio
Puede llenar solicitudes por adelantado. Haga clic en el botón "Online Services."
Los documentos vitales se pueden pedir en línea, pero deben ser recogidos y pagados en persona.
Todos los Servicios también se pueden proporcionar a través del correo o en el buzón de entrega.
Funciones de Bienes Raíces o Funciones del Registrador
Funciones del Registrador
Solicitud de copias de documentos registrados
Llene una solicitud y valla a la ventanilla de checó (ventanilla de registro)
Todos los servicios también se pueden proporcionar a través del correo o en el buzón de entrega
Guardia
Habrá un guardia presente con un empleado colocado en la puerta para asegurar que se mantengan los protocolos de distanciamiento social de las instalaciones.
About Us
Who We Are
The office of the County Clerk and Recorder combines the dual responsibilities of administering official services and providing access to business filings, records and real property documents. The office ensures that a vital link to the past is maintained for future generations by indexing and archiving documents of historical, commercial and legal significance to provide public access to unblemished and accurate records within the County. The County Clerk and Recorder processes documents related to birth certificates, death certificates, marriage licenses, certified copies of vital statistics, document filings and recordings of real property; processes passports; and conducts civil wedding ceremonies.
The County Clerk-Recorder is responsible for examination and recording of documents presented to the office that deal with establishing ownership of land in the County or as required by law. The Recorder also collects Documentary Transfer Tax on property sales. Official Records are recorded, scanned, indexed and stored. The public may search, view and for a fee purchase a copy of these records.
What We Do
The County Clerk-Recorder Office performs the following functions on behalf of Stanislaus County:
Preserves the official archive of legally recordable documents
Records or files authorized documents and maps
Registers notaries public, process servers, professional photocopiers, legal document assistants (LDAs) and unlawful detainer assistants (UDAs)
Files statements of economic interests, environmental impact reports and fictitious business name statements
Issues copies of birth, death and marriage certificates and certified copies of recorded documents
Issues and registers marriage licenses
Performs civil marriage ceremonies
Maintains records of all marriages, births and deaths occurring within Stanislaus County
Divorce records are maintained at Stanislaus County Superior Court
What We Offer
The County Clerk-Recorder is the officer charged with keeping and preserving complete and accurate records relating to real and personal property, vital statistics and other legal and administrative documents. The law requires that the recorder's records be open to the public and that certified copies be provided upon request. The County Clerk-Recorder strives to provide efficient and cost-effective service to customers while maintaining the highest degree of public trust.
Donna Linder
Clerk Recorder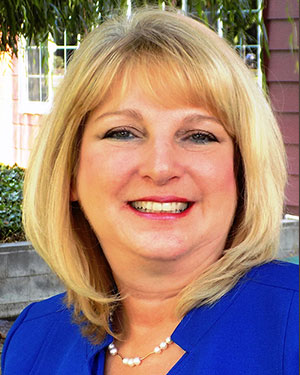 ---
---