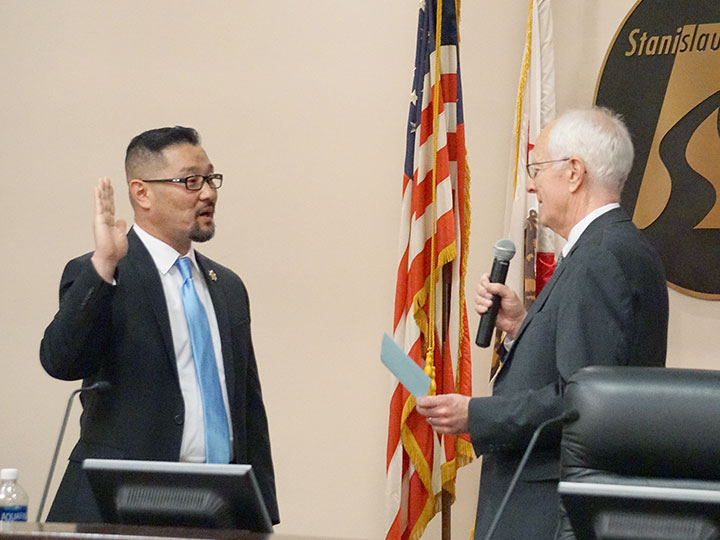 New Chief Probation Officer takes over for retiring Jill Silva
Assistant Chief Probation Officer MIke Hamasaki was recently promoted by a panel of judges from the Superior Court to the position of Chief Probation Officer to replace the retiring Jill Silva.
Hamasaki was sworn in on Friday, February 24 by Superior Court Judge Thomas D. Zeff in a ceremony at the Tenth Street Place Board of Supervisors Chambers in Modesto.
During the ceremony, Hamasaki thanked multiple people including Silva, the staff of Probation Department and his family.
Hamasaki started working in the Probation Department in 1994 as a deputy probation officer after earning a criminology degree from Fresno State University.
Read More