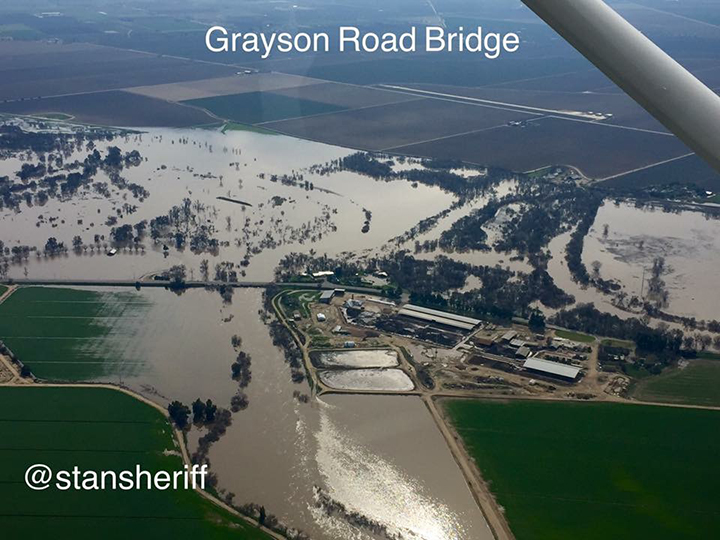 Stay Updated on Current Information
The Stanislaus County Board of Supervisors approved to proclaim the existence of a local emergency due to flooding in various locations in Stanislaus County.
Stanislaus County Office of Emergency Services (OES) is continuing to monitor all of the rivers and creeks in Stanislaus County. OES is in daily contact with the National Weather Service and Turlock Irrigation District to stay informed of current and expected conditions.
To sign up for emergency notification from Stanislaus OES please register at www.stanaware.com
Further information on flood conditions is available at the following sites:
Read More