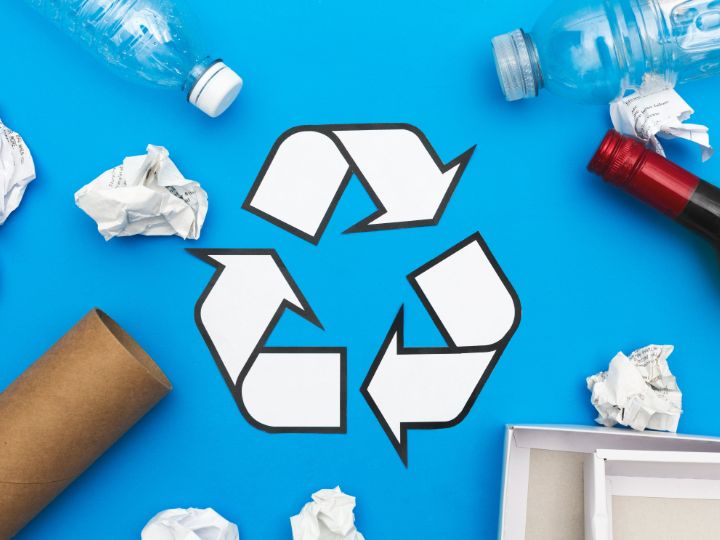 Stanislaus County is working to beautify our community and would like to make residents aware of ways to discard or recycle waste.
Recycling In Stanislaus County
Stanislaus County is working to beautify our community and would like to make residents aware of ways to discard or recycle waste materials. Recently, Stanislaus County launched an Alley Clean Up Pilot Program to reduce blight caused by illegal dumping, as well as inform residents about options for discarding waste. Awareness of Reduce, Reuse, and Recycle can directly benefit Stanislaus County residents by creating a cleaner and safer community. Waste collects waste. If you come across trash in your neighborhood, please take action and clean it up promptly in order to prevent blight.
Toxics, Paint, and Oil Disposal
The Household Hazardous Waste Collection Facility in Modesto is free for Stanislaus County residents and open Friday and Saturday Mornings. Toxic materials including E-Waste, medical, yard, automotive, and house/garage waste can be discarded here. California has established the California Paint Take-Back and Recycling Program to reduce the amount of paint illegally dumped. Large businesses that engage in selling paint to consumers are required to take back and correctly dispose of unused paint. Large retailers including Kelly Moore, and Sherwin Williams are drop off sites within Stanislaus County. Used Oil can be dropped off at Certified Collection Centers, which include most auto shops in Stanislaus County. To report hazardous materials or potentially toxic chemical spills, please call 209-525-6727.
Recycling
California Redemption Value (CRV) is the amount given back to consumers for their recycling of eligible aluminum, plastic, glass and Bi-metal containers at a certified recycling center. Recycling Centers across Stanislaus County vary in what items they accept/do not accept. Residents are also encouraged to dispose of recyclable materials using the bins provided to residents in some areas for curbside pickup;, what can be recycled varies by garbage service provider.
Bulky Item Collection
Residents can pre-arrange to have bulky items picked up at their residence. All County garbage service providers offer two large item pick-ups for free each year to customers. We recommend taking advantage of this service to dispose of items that cannot fit in your garbage bin. Appointments can be made by contacting your trash company and should be made least two weeks prior to pick up. The items that can be collected include large appliances, water heaters, mattresses, bicycles and other large household objects that otherwise would not fit into residential garbage containers. The Department of Environmental Resources holds regular tire amnesty days, providing an opportunity to dispose of automobile tires for free. Contact your city or call Environmental Resources for more information. To report illegal dumping in a public right of way, please call our 24-hour hotline at 209-525-6700.
Read More