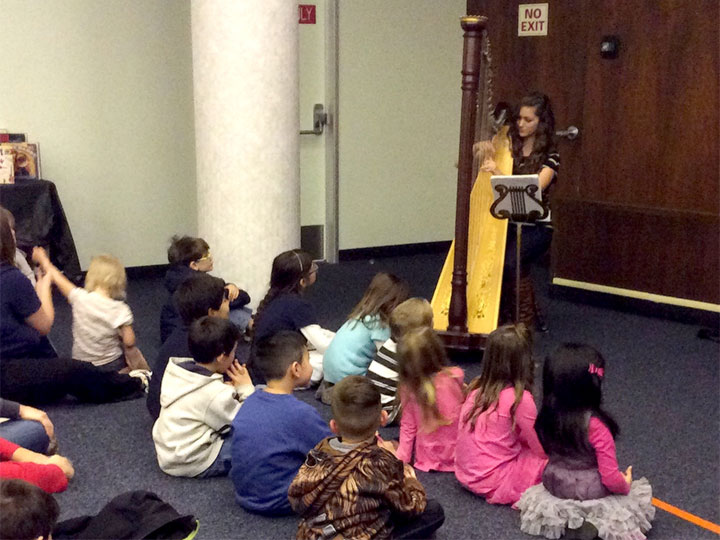 Music and literature are coming alive for children in this unique Library partnership
Children and families gathered at the Modesto Library on Monday, Jan. 11 for Musical Mondays, a program created in partnership with the Modesto Symphony Youth Orchestra. Musical Mondays combines music and stories into a one-of-a-kind musical experience.
Library storyteller Amber O'Brien-VerHulst presented The Gunniwolf by Wilhemina Harper, while harpist Brooke Cannedy enhanced the story with musical accompaniment. Following the story, children explored MSYO's Instrument Petting Zoo, learning about a variety of instruments in a hands-on environment. Children also had an opportunity to craft paper bag Gunniwolves and tissue paper flowers.
"We really enjoy other library storytelling programs but the combination of stories and music together brings new life to the story and gives voice to the instruments," said parent Rachel Roseman.
Musical Mondays is a free program held at the Modesto Library. The last performance of the season will be held on Feb. 22 at 6:15 p.m.
Read More