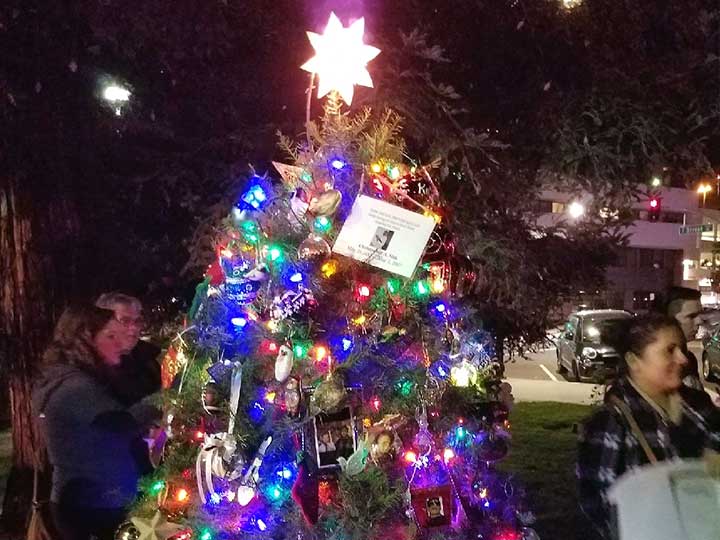 District Attorney Victim Services event was for friends and family to honor victims of violent crime
Holidays can be a very difficult time of year for those who have lost loved ones to violent crime. The Victims Candlelight Vigil is held annually on the Stanislaus Superior Courthouse lawn as a way to remember loved ones and to honor their memory.
This year's 19th annual event featured a lighting of the victims' memorial tree and a candlelight vigil. Attendees were encouraged to bring a non-breakable ornament to hang on the tree as a remembrance of their loved one during the holiday season.
"Friends and family of homicide victims often feel alone in their grief which can be especially painful during the holiday season when there is such an emphasis on joy and spending time together," stated Stanislaus County District Attorney Birgit Fladager. "The Candlelight Vigil is an important opportunity for them come together and share memories in a warm and supportive setting that specifically recognizes victims of homicide."
An estimated 500 people attended the ceremony where a special video was played with photos and names of homicide and vehicular manslaughter victims provided by families. The event featured several guest speakers including District Attorney Birgit Fladager, Sheriff Adam Christianson, Annette Ramirez (family member of a victim), Erin Nelson (the executive director of Jessica's House), and Cheryl Titus who is the victim services program coordinator for the District Attorney's office.
Read More