Treasurer-Tax Collector COVID-19 Statement
While the County Treasurer-Tax Collector has no statutory authority to change the April 10 due date for the Second Installment of Property Taxes as it is set by State law, we understand and share the public's anxiety and concern about the impacts of the 2020 COVID-19 pandemic. These revenues provide funding for critical public services, such as emergency response, public health schools and other local financial obligations and are encouraging those who can, to meet the statutory deadline of April 10, 2020. For those that are impacted directly, either physically or financially, due to quarantine, illness, loss of job, close of personal business or closure of the Tax Collector's office as a result of COVID-19, the Tax Collector has authority, pursuant to Revenue and Taxation Code (RTC) 4985.2., to waive interest or penalties that would otherwise be imposed or collected with respect to a delinquent second installment of property taxes levied for the 2019-2020 fiscal year on real property. These will be determined on a case by case basis and must have documentation substantiating the circumstances resulting in the nonpayment of taxes.
Taxes can be paid online, over the phone, through bill pay at one's own bank, by check, or money order by April 10, 2020 at 5:00 p.m. Postmark by April 10 is also acceptable.
Please pay electronically if you can, in order to reduce transmission of the virus.
If county offices are closed on April 10 and a taxpayer cannot pay their taxes, payments made the next business day that the county offices are open will be considered timely and no penalties will apply per Revenue and Tax code 2619.
Tax Collectors have existing authority to waive penalties and interest that absolutely cover the circumstances of a pandemic that would impact county operations and individual inability to make a payment on or before April 10.
If a large portion of taxpayers don't pay on April 10, there could be almost immediate and very serious impacts to school obligations and other local financial obligations that are funded through the payment of property taxes.
Frequently Asked Questions:
Q: Which Revenue and Taxation Codes give County Tax Collectors authority to waive penalties and interest for late payment of property taxes?

A: Two Tax Code Sections provide authority for County Tax Collectors to waive penalties for late payment of property taxes. Below are the two code sections governing her authority:

RT 2619 - If December 10 or April 10 falls on Saturday, Sunday or a legal holiday, the time of delinquency is at 5 p.m., or the close of business, whichever is later, on the next business day.

If the board of supervisors, by adoption of an ordinance or resolution, closes the county's offices for business prior to the time of delinquency on the "next business day" or for that whole day, that day shall be considered a legal holiday for purposes of this section.

RT 4985.2. - Any penalty, costs, or other charges resulting from tax delinquency may be canceled by the auditor or the tax collector upon a finding of any of the following:

(a) Failure to make a timely payment is due to reasonable cause and circumstances beyond the taxpayer's control, and occurred notwithstanding the exercise of ordinary care in the absence of willful neglect, provided the principal payment for the proper amount of the tax due is made no later than June 30 of the fourth fiscal year following the fiscal year in which the tax became delinquent. (Amended by Stats. 1996, Ch. 800, Sec. 19. Effective January 1, 1997.)

Q: Under what circumstances could a property tax deadline be extended?

A: Pursuant to Rev and Tax 2619, if the Tax Collectors office is closed, the next business day that it is open is when the deadline applies.

Q: What if I am quarantined on April 10 and unable to make my tax payment in person on April 10?

A: The majority of tax collectors accept most electronic payment, payments over the phone, checks and money order in addition to cash. Your bank may also be able to schedule a payment from your account through bill pay. If you are quarantined, your tax collector may be able to waive any penalties or interest because Revenue and Taxation Code Section 4985.2 grants authority for delays beyond the taxpayer's control (see above). If you cannot pay because the office is closed, the next day the office is open is the day it is due under RTC 2619, the tax collector will waive penalties and interest if the bill is paid the day the office reopens.

Q: What if the Tax Collector's Office is closed on April 10 or can't accept a cash payment because of the lack of staff available to process a cash payment?

A: Your tax collector has the authority to waive any penalties or interest because RTC Section 2619 (see above) covers what happens if a tax collector's office is closed on the date the tax is due. If the office is closed, then the next day the tax collector's office is open is the day the payment is due.

Q: How can I find out what my payment options are to make sure I don't have to pay penalties?

A: County tax collectors must accept all forms of legal tender: checks drawn on a US Bank in denominated in US Dollars, cash, money orders, and electronic funds transfer. Most banks offer a free or low-cost electronic bill pay service to their customers. Payments are not delinquent if postmarked April 10.

Q: How can I contact your department for additional information?

A: Please use the following numbers and emails to contact our department:
Property Tax: (209) 525-6388 / taxes@stancounty.com
Revenue Recovery: (209) 525-4450 / revenuerecovery@stancounty.com
Treasurer-Tax Collector: (209) 525-4463 / rileyd@stancounty.com

About Us
What We Do
We serve the citizens of Stanislaus County by collecting property tax and other revenues, and investing public funds for a variety of public agencies, helping all of our customers to meet their financial goals.
What We Offer
New Business Licenses and Renewal of these licenses for locations outside of City limits are issued/handled by the Property Tax Division
Other Permits and Licenses:

License of a Circus or Carnival
Peddlers Permit
Public Dance Hall
Public Dance
Taxicab
Scrap Metal Dealer
License to Sell Firearms
Massage Establishments
Bingo License
Secondhand Dealer License
Donna Riley
Treasurer-Tax Collector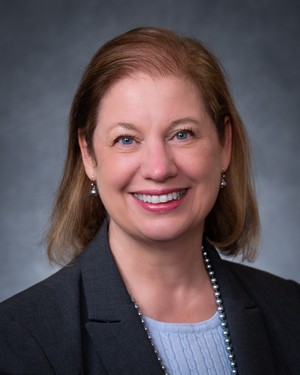 ---