About Us

Mission Statement
Providing public safety through accountability and opportunity
Led by Chief Probation Officer Mark Ferriera, the Stanislaus County Probation Department is a forward-thinking department that aims to offer high-level, evidence-based rehabilitative services and supervision. Adult offenders, youth on probation, and detained youth are given opportunities, through a host of programs and services, to truly change their lives and become productive members of society. At the same time, individuals under the Probation Department's jurisdiction are held accountable for their choices and actions. The accountability and opportunities that we provide individuals are not mutually exclusive and can co-exist.
Vision Statement
Creating a culture of trust and having a positive impact to build a safer Stanislaus County
The Stanislaus County Probation Department believes in establishing trust with our community, victims, and clients to enhance public safety. Department policies and procedures are available for public viewing on our website and our department was one of the first Probation Departments in the State of California to implement a body-worn camera program for all staff assigned to field supervision assignments. We also strongly believe in determining and pursuing victim restitution and maintaining contact with victims of violence to ensure protective and stay away orders are adhered to. Lastly, we believe our relationship with clients is exceptionally important to their rehabilitation and reintegration into society.
Values
Each point of our badge represents the following value: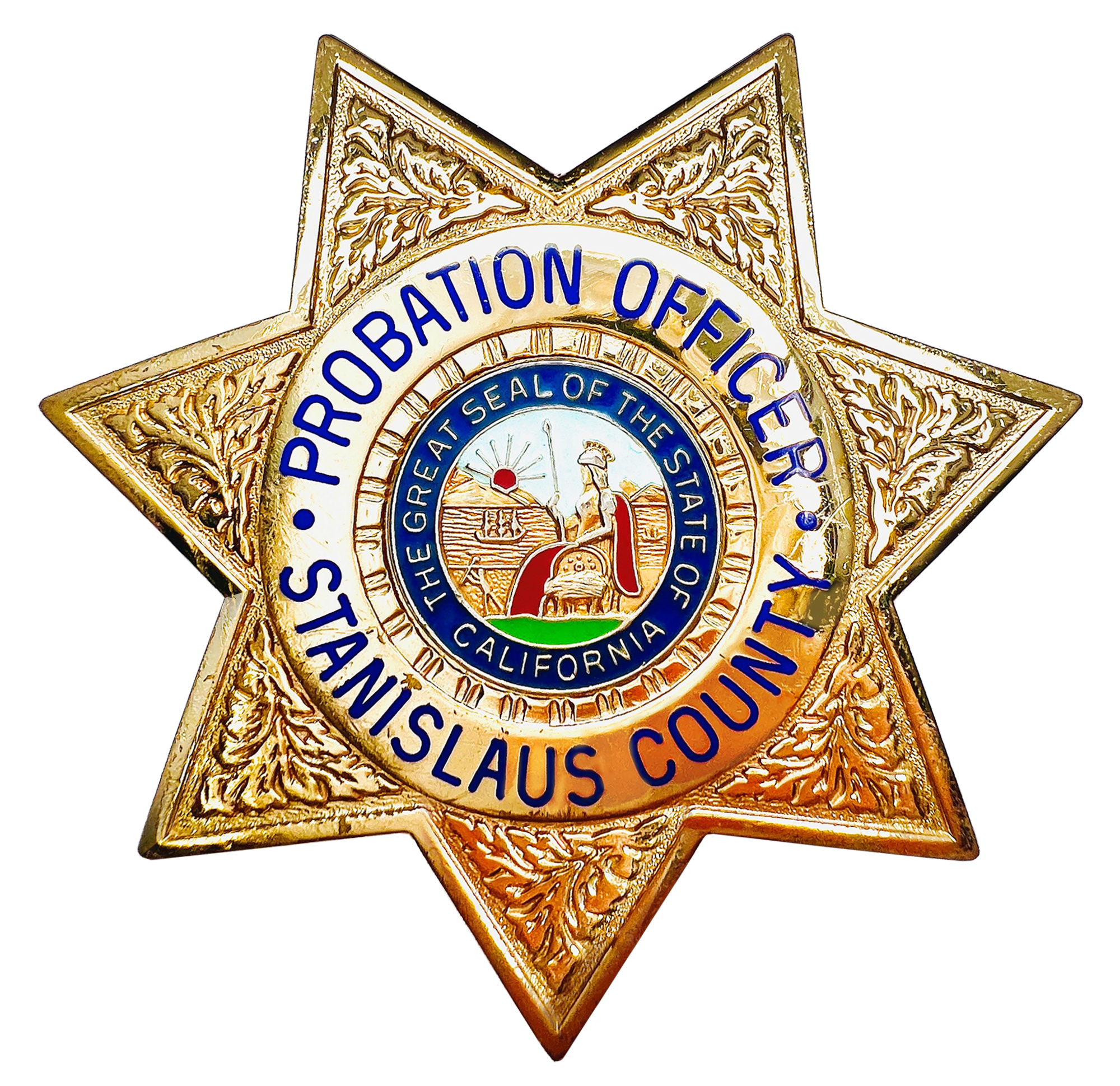 Professionalism
Integrity
Compassion
Respect
Collaboration
Transparency
The Stanislaus County Probation Department has a lengthy history of professionalism and competence. Our core values are represented on each point of our badge and guides our department and culture.