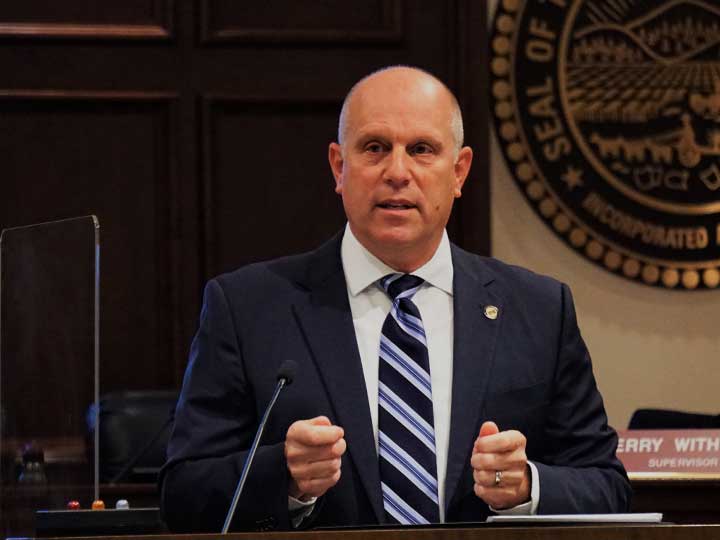 Delivered by Chairman of the Board, Vito Chiesa: March 2, 2021
On March 2, 2021, Chairman of the Stanislaus County Board of Supervisors, Vito Chiesa, delivered a State of the County address during the regularly scheduled Board of Supervisors meeting. Under a theme of resiliency, Supervisor Chiesa shared "the story of our community," touching on a variety of County challenges and accomplishments over the past year. The presentation highlighted many incredible achievements made throughout a year navigating the COVID-19 public health crisis and commended the county for leading through a pandemic.
Supervisor Chiesa inspired residents to grasp onto hope for a better future, see the remarkable in every day moments, and recognize how extraordinary things can come from ordinary people in the most challenging times.
A video and transcript are available in English and Spanish below.
State of the County Address
Read More