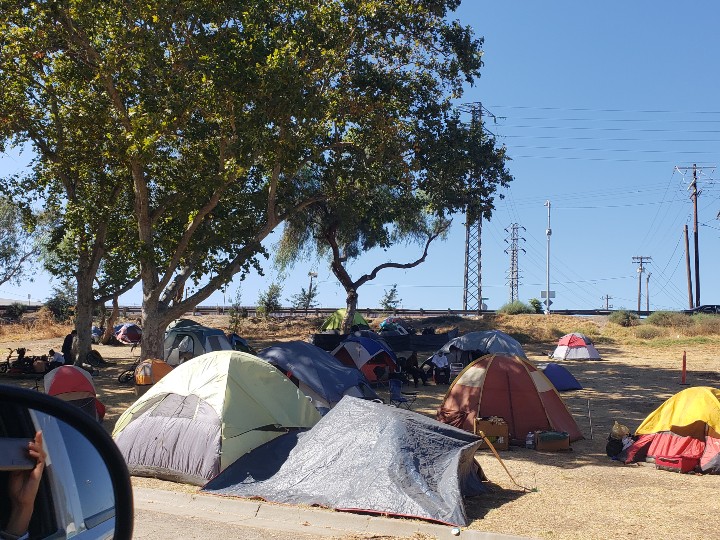 The Stanislaus Community System of Care (CSOC) is seeking to recruit an additional fifty (50) volunteers for the upcoming Unsheltered Homeless Point-In-Time (PIT) Count scheduled for Thursday, February 24, 2022.
The goal is to recruit 250 total volunteers for this important effort.
Volunteers are needed countywide to help distribute comfort kits and conduct brief surveys to our neighbors experiencing homelessness in the streets on the day of the Count. Friends, family, and all community members that are 18 years of age or older are able to volunteer. Attending a volunteer training is required for participation.
A final Unsheltered PIT Volunteer training will be held virtually on Tuesday, February 15th from 9 AM -10:30 AM for anyone who would like to participate. This includes those who may have missed their previously scheduled training date and want to make up their mandatory training requirement.
If you are interested and are signing up for the first time, please do so through the volunteer registration portal at https://stanislaus.pointintime.info/ by 5PM on Monday, February 14th
If you were previously registered, please visit the volunteer registration portal and simply click on "Update Registration" to select the final training date or email moc.ytnuocnats@cosc. A calendar invite with virtual training meeting link will be emailed to you upon successful registration.
For questions, please call 209-558-2298 or email moc.ytnuocnats@cosc.
To find out more, please click here for the 2022 PIT Count flyer.
Last year, a total of 2,927 homeless persons were identified in the PIT count.
It is organized by the Stanislaus Community System of Care (CSOC) which includes local governments, non-profits, and homeless providers.
Read More