Medicare (HICAP) - Ways We Can Help
Health Insurance Counseling & Advocacy Program (HICAP) (209) 558-4540
This program provides free Medicare counseling to all people who have or will soon have Medicare
HICAP can help you:
Understand your Medicare benefit coverage and limitations
Compare Medicare advantage plans and Supplemental "Medi-Gap" Plans
Apply for extra help paying for Medicare premiums and/ or prescription costs
Understand how Medi-Cal works with Medicare- explain Share of cost & Spend down
Explain how Medicare works with private or retirement plans, Veterans benefits, Tri-care
File Appeals or challenge claim denials
Explore long-term care options
HICAP services are free of charge.
HICAP counselors can answer questions by phone but often an individual face-to-face appointment is recommended. Appointments are available in Modesto, Turlock, Oakdale, and Patterson.
HICAP counselors are trained and registered by the California Department of Aging. They provide independent, unbiased information to help you understand your Medicare benefits and options.
HICAP volunteer counselors do not sell you any type of health care coverage. They do not endorse or recommend any specific plan or policy. Our goal is to help you make informed decisions about your Medicare options.
Open enrollment begins October 15th – December 7th this is when most Medicare recipients can make changes to their Health and /or prescription plans for the upcoming New Year.
Everyone should review their health insurance coverage annually to compare costs and benefits between plans.
HICAP offer free benefits review and comparisons appointments during open enrollment!
For further information or to schedule an appointment, call (209) 558-4540
Main Office Location: Open 8:00-4:30 p.m. (Monday thru Friday by appointment)
Aging & Veterans Services (HICAP)
3500 Coffee Road Suite 19
Modesto, CA 95355

Once a month, appointments are also available at our satellite office locations: (Please call for appointment)
Hammon Senior Center - Fourth Tuesday of the month
1033 W Las Palmas Ave, Patterson, CA 95363
Directions
Turlock Senior Center - Every Wednesday afternoon
1191 Cahill st, Turlock, CA, 95380
Directions
Gladys Lemons Senior Center - First Friday of the month
450 E A St, Oakdale, CA 95361
Directions
Ceres Community Center - Third Wednesday of the month
2701 Fourth Street, Ceres, CA 95307
Directions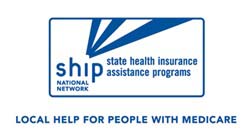 Helpful Links: