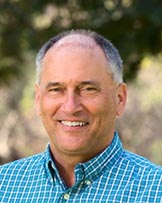 Don H. Gaekle, Assessor
2019-20 Assessment Roll and Tax Bills
To review your 2019-20 assessed value information, click on the following link: Assessor Value Notice Inquiry. You will be prompted to enter your assessment number or your address. For general information regarding the 2019-20 Assessment Roll please see the Assessor's 2019 Press Release.
The 2019-20 secured property tax bills have now been issued by the Treasurer-Tax Collector, with first installments subject to penalty if not paid/postmarked by Tuesday, December 10, 2019. The Auditor-Controller's office has applied tax rates against your assessed value to determine your basic property taxes due. In addition, your bill may include direct assessments from fire districts, school districts, lighting districts or other agencies, depending on your location.
If you have questions regarding your assessed value(s) you are encouraged to contact the Assessor's office for an explanation or to request an informal review. If you are unable to resolve your concerns in discussions with the Assessor's office, you can file a formal Assessment Appeal between July 2 and December 2, 2019, by contacting the Clerk of the Board of Supervisors.
As the elected Assessor of Stanislaus County, it is my sworn responsibility to uphold the State's Property Tax Laws. Our website is an ongoing part of my commitment to keeping you informed of your rights and responsibilities as property owners in Stanislaus County. To contact our office directly please call (209) 525-6461, 8:00 AM to 4:30 PM, Monday through Friday.
Thank you,

Don H. Gaekle
About Us
Who We Are
The Assessor is primarily responsible for preparing an annual assessment roll upon which property tax revenues are generated. The County, Public Schools, Cities, Redevelopment Agencies, and Special Districts all rely on this revenue for funding operations.
What We Do
All property, excluding supplies, movable equipment, boats, and aircraft, are assessed based upon their market value when purchased or newly constructed. The Assessor determines the market value for the ownership changes and new construction. The supplies, movable equipment, boats, and aircraft are assessed based upon their annual market value on January 1 of each year. The Assessor also maintains property parcel maps. These maps are available to the public in the Assessor's Office or at the County's web site (
http://www.stancounty.com/assessor/mapbooks
). The property tax assessment roll, property ownership information, and some property characteristics are also available to the public at the Assessor's Office.
What We Offer
The mission of the Stanislaus County Assessor's office is to produce a fair, accurate and timely assessment roll while providing excellent customer service.
Fee-based annual data subscriptions are also available. See "Assessor Services" for more information.
The Assessor's Office is open Monday-Friday, 8:00 am to 4:30 pm.