Assessor's Office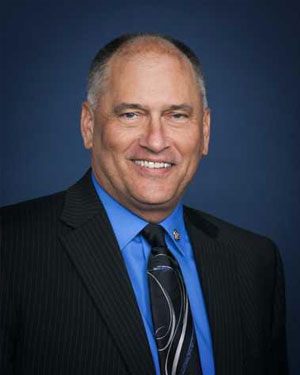 Don H. Gaekle
Stanislaus County Assessor
Don Gaekle has served as Stanislaus County Assessor since October of 2013. Originally appointed by the Board of Supervisors, he was elected by the citizens of Stanislaus County in 2014 and re-elected in 2018. Through oversight of staff, he is responsible for fair and equitable valuations and preparing the annual and supplemental assessment rolls for Stanislaus County and maintaining all required records. He worked for 27 years as an Appraiser, Supervising Appraiser and Assistant Assessor of Valuation in Stanislaus County prior to becoming Assessor. He is a member of the California Assessors' Association and the Association's President in 2020. He holds an Advanced Appraisal Certificate from the State Board of Equalization.
Mr. Gaekle graduated from Grace Davis High School in Modesto, attended Modesto Junior College and holds a Bachelor Degree in Bio-Agricultural Science from Colorado State University, Fort Collins, Colorado, with a minor in German. Although a native Californian, he spent many years in family ranching in Colorado before starting at the Stanislaus County Assessor's Office in 1986.
Mr. Gaekle is a Past President of the Modesto Gateway Rotary Club, and a member of the Community Hospice Foundation Board.