Probation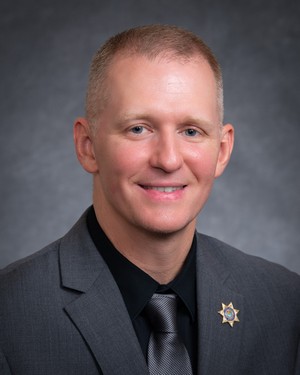 Mark Ferriera
Chief Probation Officer
In February of 2020, Mark Ferriera was appointed as the Stanislaus County Chief Probation Officer by the Stanislaus County Superior Court.
Chief Ferriera has been employed with the Stanislaus County Probation Department since August of 1999. He began his career as a Group Supervisor I assigned to Juvenile Hall before his promotion to the position of Deputy Probation Officer I in April of 2002. Chief Ferriera has been assigned to a variety of assignments throughout his career. Those assignments include being assigned to field services, the Day Reporting Center, the Superior Courts and the Community Corrections Partnership. In February of 2019, he was transferred back to the Juvenile Institutions, where he served as the Superintendent until his appointment as the Chief Probation Officer.
Chief Ferriera is a graduate of California State University, Stanislaus, and is a lifelong Stanislaus County resident. He is a member of the Chief Probation Officers of California and the Law Enforcement Executives Committee.