Treasurer-Tax Collector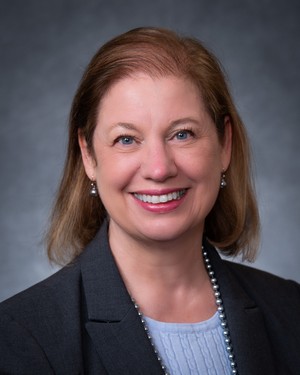 Donna Riley
Treasurer/Tax Collector
Donna Riley joined Stanislaus County government in 1993 in the Treasurer/Tax Collectors office as the Assistant Treasurer. As Assistant Treasurer, she managed daily cash and investments for the County until 2006, when she moved to the General Services Agency. She was elected Treasurer-Tax Collector in June 2018 and additionally, serves on both the Board of Retirement and the Deferred Compensation Committee for Stanislaus County.
Ms. Riley graduated from San Francisco State University in 1985 with a Bachelor of Science in Applied Economics and a Bachelor of Arts in Business Analysis. Prior to joining Stanislaus County, Ms. Riley managed increasingly larger cash and investment portfolios in private industry.
Donna has been married to her husband Donald since 1986. Together they have raised their son Thomas, who completed his master's in computer science at Johns Hopkins University. Ms. Riley is a member of Modesto Rotary and serves on the Modesto Symphony Board.