Office of Emergency Services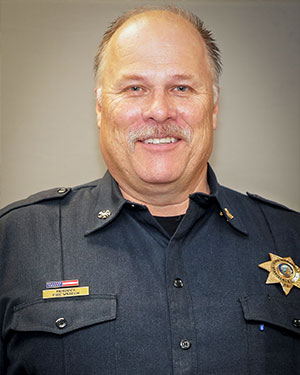 Richard Murdock
Fire Warden, Assistant Director of Emergency Services
Richard Murdock began his career with Stanislaus County on March 5, 2018 as the Fire Warden and Assistant Director of Office of Emergency Services. Prior to Stanislaus County, Richard worked as the Executive Director for Mountain-Valley Emergency Medical Services Agency (MVEMSA), which is responsible for management, oversight, monitoring and implementation of Emergency Medical Services within a 5 county Joint Powers Authority (JPA) agency.
Prior to MVEMSA, Richard was employed in the fire service with Florin Fire Department, which regionalized in 1998 to become Sacramento Metropolitan Fire District. Richard retired from Sacramento Metro Fire District in September 2006.
Richard's career in Fire, Emergency Medical Services and Emergency Management expands over a 25- year period.
Richard has a Bachelor of Science Degree in Healthcare Administration and has several certifications/credentials from EMS, Fire and Emergency Management.
Richard has been married to his wonderful wife Michelle for the past 30 years. Richard and Michelle have three children and six grand-children. Richard enjoys traveling, woodworking, reading and DIY projects.