Child Support Services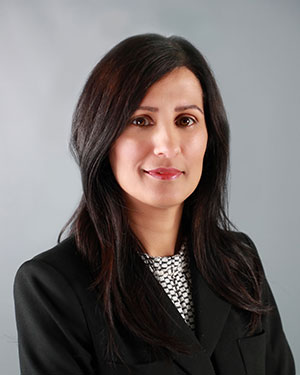 Baljit Atwal
Director
Ms. Atwal joined the Stanislaus County Department of Child Support Services (then known as DA Family Support) in December 1996, for what she believed at the time would be a short-term position prior to attending graduate school. The complexity, challenges, and rewarding nature of the child support program has kept her engaged ever since.
Ms. Atwal promoted to Manager in 2000 where she oversaw the Accounting Team, being responsible for the onsite receipting and distribution of child support payments. Ms. Atwal also led efforts to convert to a federally mandated Statewide Distribution Unit, along with a subsequent and final conversion to a statewide case management system. Remaining extensively involved with the child support program at both the state and local levels, Ms. Atwal joined the Child Support Executive Team in 2009 where she engaged with all budgetary and fiscal matters for the department. In 2012, Ms. Atwal also implemented the federal Child Support Parent Employment Demonstration grant project, which is exclusive to Stanislaus within California. The project prompted the development of partnerships with county agencies and has, over the years, enabled the Department to provide holistic, family-centered services to families, by addressing the barriers that parents face in providing financial and emotional support to their children.
Ms. Atwal has served as a Board member for the California Child Support Directors Association, and participates on many committees. Ms. Atwal was promoted to Assistant Director in 2013 and appointed to Director in February 2017.