Chief Executive Office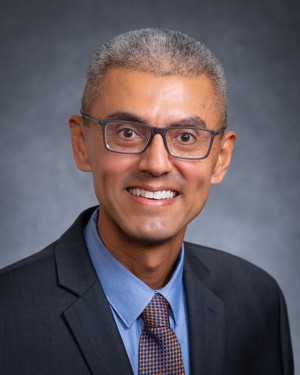 Raul L. Mendez
Assistant Executive Officer
Raul L. Mendez returned to the Stanislaus County organization as an Assistant Executive Officer (CEO) on June 17, 2020.
He began his career in public service in 1996 with the City of San Jose initially in the City Manager's Office and then promoting to the Department of Housing. In 2001, he was hired as a Senior Management Consultant in the Stanislaus County Chief Executive Office primarily working in the unincorporated areas to improve County relations and response to community needs. He later assumed other responsibilities in the area of the departmental budget and executive support. In 2013, he left Stanislaus County to accept an appointment to the position of City Manager with the City of Hughson. While in Hughson, Mendez worked with the Hughson City Council and a strong professional staff to maintain the City's sound fiscal position while making good progress in improving Hughson's infrastructure (water and roads). Further, he advanced relations between the City and key partners including the county, other cities, the school district, fire district, business sector, non-profit organizations and the faith-based community--often leading the way for successful collaborative projects and initiatives.
Mendez holds a Bachelor of Science in Computer Information Systems from California State University, Stanislaus and a Master's in Public Policy from the University of Michigan. He was born in Patterson, grew up in Riverbank and has always considered Stanislaus County home. Raul is the youngest of five brothers (Rene, Miguel, Roberto, Pedro) who all hold Bachelor's degrees from CSU, Stanislaus and Master's degrees (Duke University, Ohio State University, California State University, Sacramento and George Washington University). They all have dedicated their careers to public service and credit their parents (Miguel and Aurora) who immigrated to the west side of Stanislaus County from Mexico in the 1960's where they worked long hours in farming in order to provide for their children.
Raul is married to his college sweetheart Amy (a teacher with Modesto City Schools) and they have two children (Nicholas and Isabella) who both graduated from Thomas Downey High School (like mom) and are now pursuing degrees at Claremont McKenna College (pre-med) and Saint Mary's College (education). The Mendez family enjoys an active lifestyle still playing tennis and now running, hiking and biking as well.
"It is a privilege to serve this wonderful community that has provided so much for me and my family."