Chief Executive Office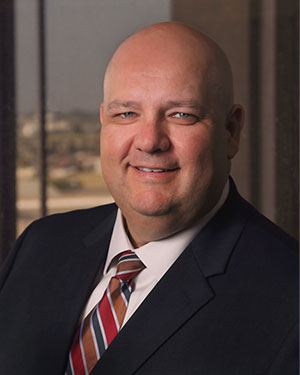 Jody L. Hayes
Chief Executive Officer
Jody L. Hayes was appointed Chief Executive Officer (CEO) of Stanislaus County on August 12, 2017 following the retirement of Stan Risen who served as County CEO from 2013 - 2017.
He began his career with Stanislaus County in 1999 in the Probation Department, human resources division. In 2004, he accepted a promotion to the Chief Executive Office as a Management Consultant and was appointed two years later to Deputy Executive Officer. During the next eight years of hard work and dedication he rose through the County ranks to become Assistant Executive Officer with overall responsibilities for the County's budget and executive support for public safety and general government departments.
Hayes was appointed by the Stanislaus County Board of Supervisors to be responsible for the overall direction and management of County resources, long-range organizational planning and the implementation of strategic goals and priorities as identified by the Board. Hayes is a proud graduate of the local education system, including Thomas Downey High School and Modesto Junior College. He went on to earn a Bachelor of Science degree in Business Administration from Cal Poly Pomona, and expanded his professional experience with key management roles in the manufacturing and hospitality industries prior to joining the County.
Outside of the office, Hayes enjoys taking advantage of the many recreational opportunities available in the Modesto area with his wife Angela and children Sydney, Spencer and Aidan. In summarizing his appointment to Chief Executive Officer, Hayes is quick to point out his local roots and the long tradition of leadership throughout the County organization. "Stanislaus County is such a great place to work and to raise your family; it is a privilege to lead this organization and to dedicate my career to improving our community for many generations to come."