Chief Executive Office
Tina Rocha
Assistant Executive Officer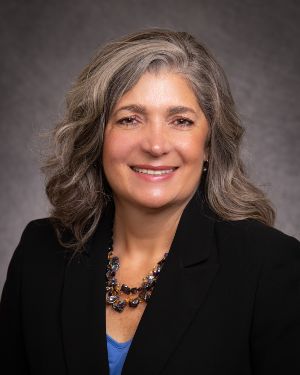 Tina Rocha started in her current role in January 2022 and now supports the county's priorities of Developing a healthy economy, Building upon our strong agricultural foundation, Promoting first-rate learning opportunities, and Delivering community infrastructure.
Tina began her career with the County in 2017 as Deputy Executive Officer in the Chief Executive Office. Her responsibilities included leading staff that supported Stanislaus County's Focus on Prevention, establishing the Stanislaus Housing Partners initiative, developing and implementing a delivery model for a $10M local Emergency Rental Assistance Program, and serving as the Community Services Agency (CSA) Department Operations Center Liaison for shelter activities during the COVID-19 pandemic.
She also served as Interim Assistant Director of the CSA Housing and Homeless Division for nine months. The Chief Executive Office recognized Tina's ability to manage critical and complex systems and promoted her to Assistant Executive Officer in early 2022.
Prior to joining the County, Tina worked for the City of Modesto for 21 years in a variety of roles with progressively increasing responsibility. She began her public service career in the City Attorney's Office, then worked in the Office of the City Manager, and then the City's Community and Economic Development Department.
She feels honored to have served both the City of Modesto and Stanislaus County for more than twenty-five years. That experience shows she is deeply familiar with the people living in and issues affecting our community. As an integral part of the County's senior leadership team, Tina will have an ongoing role working with community partners and system leaders for large-scale impact projects.
Tina recognizes the value of local community service and has volunteered to work with a variety of organizations over the past 30 years, including chambers of commerce, local civic organizations, youth sports, and booster organizations.
Tina is a local who went to high school at Orestimba High School in Newman. She then attended the University of California at Davis and earned her Bachelor of Arts degree in Rhetoric and Communications. She has since completed professional coursework in Governance, Administration, and Finance from the Special District and Local Government Institute and completed the Introduction to Economic Development Certificate Program from the California Association for Local Economic Development.
Tina's hobbies include reading, cooking, wine tasting, and entertaining. She lives in Modesto with her husband, Todd, and together they have three sons, two in college and one in high school.