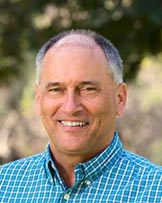 Don H. Gaekle, Assessor
Tenth Street Place Closure Notice
Stanislaus County has made the difficult decision to limit public access to Tenth Street Place public counters effective Thursday, March 19, 2020 through April 5, 2020, in order to do our part in slowing the spread of COVD-19. This action aligns with the closing of local school districts and is in partnership with the City of Modesto. It is our goal to maintain essential services to the public and County staff will continue to be available during this challenging time. Services may be scheduled by appointment which can be arranged by calling departments directly, or accessing services online at www.Stancounty.com.
Customer Service During Closure
During this closure we expect to deliver all essential services to our customers through our website, by phone, facsimile and email. We encourage you to explore this website for answers to your questions. Also, please note that most of our required forms can be found on this website. If you still have questions or wish to speak with someone, please give us a call at (209) 525-6461 8:00 AM to 4:30 PM Monday through Friday.
Any questions regarding property tax installment payments should be directed to the Stanislaus County Tax Collector.
Any questions regarding filing of assessment appeals should be directed to the Stanislaus County Clerk of the Board.
2020 Property Statements
All Property Statements are subject to penalty after May 7, 2020. (Any changes to this date, if authorized by the State of California because of the current health emergency, will be posted to this webpage.)
We encourage taxpayers to take advantage of our online property statement options.
For more information access Personal Property under Assessments on our main webpage, or contact our Business Property division.
2020 Annual Exemption Claims
All annual exemption claim filings were due on February 18, 2020. If you missed the February 18th deadline, you may still qualify for a partial exemption.
As the elected Assessor of Stanislaus County, it is my sworn responsibility to uphold the State's Property Tax Laws. Our website is an ongoing part of my commitment to keeping you informed of your rights and responsibilities as property owners in Stanislaus County.
Thank you for your understanding during our current closure to the public. To contact our office please call (209) 525-6461, 8:00 AM to 4:30 PM, Monday through Friday.
Thank you,

Don H. Gaekle
About Us
Who We Are
The Assessor is primarily responsible for preparing an annual assessment roll upon which property tax revenues are generated. The County, Public Schools, Cities, Redevelopment Agencies, and Special Districts all rely on this revenue for funding operations.
What We Do
All property, excluding supplies, movable equipment, boats, and aircraft, are assessed based upon their market value when purchased or newly constructed. The Assessor determines the market value for the ownership changes and new construction. The supplies, movable equipment, boats, and aircraft are assessed based upon their annual market value on January 1 of each year. The Assessor also maintains property parcel maps. These maps are available to the public in the Assessor's Office or at the County's web site (
http://www.stancounty.com/assessor/mapbooks
). The property tax assessment roll, property ownership information, and some property characteristics are also available to the public at the Assessor's Office.
What We Offer
The mission of the Stanislaus County Assessor's office is to produce a fair, accurate and timely assessment roll while providing excellent customer service.
Fee-based annual data subscriptions are also available. See "Assessor Services" for more information.
The Assessor's Office is open Monday-Friday, 8:00 am to 4:30 pm.