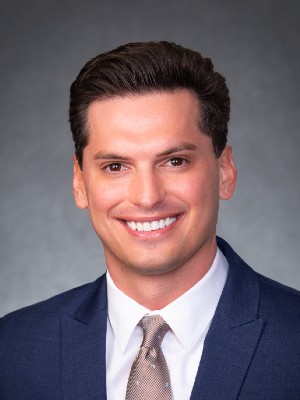 Channce Condit
1010 10th St, Suite 6500
Modesto, CA 95354
(209) 525-4470
moc.ytnuocnats@ctidnoc
District Map

District 5 - Channce Condit
Ceres Councilmember Channce Condit was elected to the Stanislaus County Board of Supervisors on November 3, 2020. During his time on the City Council, Channce focused on constituent service, public safety and forming a beautification committee for the City of Ceres. Councilmember Condit also led the effort against increasing Mellow/Roos tax increases on Ceres residents.
As Supervisor, Channce Condit will continue to ensure the residents of District 5 have an independent voice on the county board. Channce believes that local government works for the residents of Stanislaus County and needs to be responsive and accessible.
Supervisor Condit will hold regular public office hours for District 5 residents.
Education
California State University-Stanislaus, B.A. History, Cum Laude
Merced Junior College, A.A. Social & Behavioral Science
St. Mary's Catholic High School
Took Office: January 4, 2021
First Term Expires: January 2025
2020 Board Committee Assignments
Agricultural Advisory Board
CSAC Board of Directors
Central San Joaquin Valley Foreign-Trade Zone Advisory Board
Financing District Public Authority
Economic Development Action Committee (EDAC)
Hazardous Waste Management Advisory Committee
Health Executive Committee
Local Task Force on Solid Waste Management
Solid Waste-to-Energy Executive Committee
StanCOG Policy Board
Stanislaus County Family Domestic Violence Coordinating Council
Stanislaus Waste-to-Energy Financing Agency
Tuolumne River Regional Park Committee
News And Photos
Ceres Memorial Day Ceremony 2021
Newman Fall Festival Parade 2021
Patterson Apricot Fiesta Parade 2022
Library Grand Opening 2021
Stanislaus County Board Meeting 2021
Local Business Recognition 2021
Ceres Chamber of Commerce Installation 2022
Speaking with Community Members in South Modesto 2022
Empire Library Grand Opening 2021
Modesto Veterans Day Parade 2021
Westley Christmas Toy Drive with Westley/Grayson Promotores 2021
S.M.B.U. Cinco De Mayo Parade 2022
Newman Farmers Market 2022
Patterson District Office Hours 2022
Westley District Office Hours 2022
Empire Community Cleanup Day 2022
Crows landing District Office Hours 2022