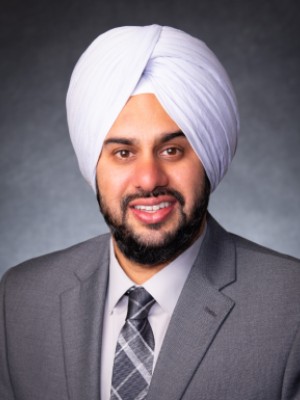 Mani Grewal
1010 10th St, Suite 6500
Modesto, CA 95354
(209) 525-4445
moc.ytnuoCnatS@mlawerg
District Map

District 4 - Mani Grewal
Mani Grewal was born and raised in Modesto. After attending Modesto Junior College, he obtained an Associate Degree in Accounting and a Bachelor of Science degree in Business Administration. He also completed the Management Program at the University of Pacific Eberhardt School of Business. He and his wife, Jas, are raising their four children in Modesto.
Mani Grewal has been a member of the Modesto City Council since 2015. He has served as a member of the Modesto Planning Commission, Stanislaus Council of Governments Policy Board, California State University of Stanislaus Foundation Board, the Stanislaus County Interfaith Council, and the Memorial Hospital Foundation.
Governor Newsom appointed Mani Grewal to Supervisor for the 4th District of the Stanislaus County Board of Supervisors on November 21, 2020.
Took Office: December 2, 2020
Appointed Term Expired: January 2023
First Term Expires: January 2027
---
2021 Board Committee Assignments
Capital Facilities Committee
City of Modesto-County Liaison Committee
City-County 10th Street JPA Commission
Commission of the California County Tobacco Securitization Agency
Community Development Committee
Crows Landing Industrial Business Park Enhanced Infrastructure Financing District Public Financing Authority
General Plan Update Committee
Health Executive Committee
Local Agency Formation Committee
San Joaquin Valley Regional Association of California Counties
Solid Waste-to-Energy Executive Committee
StanCOG Policy Board
Stanislaus County Workforce Development Board
Tuolumne River regional Park Committee