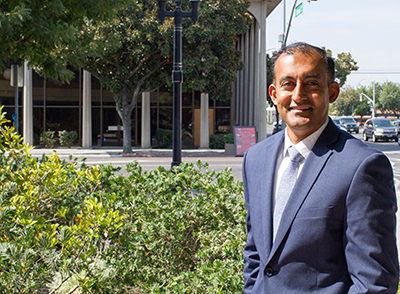 In the landmark 1963 case of Gideon v. Wainwright, the U. S. Supreme Court interpreted the Constitution and held that a fundamental and essential prerequisite to a fair criminal justice system is the right to be defended by competent and effective lawyers. The Court stated, "… reason and reflection require us to recognize that in our adversary system of criminal justice, any person haled into court, who is too poor to hire a lawyer, cannot be assured a fair trial unless counsel is provided for him. This seems to us to be an obvious truth."
The Stanislaus County Public Defender's Office provides legal services to adult, indigent persons accused of felony and misdemeanor criminal violations; juveniles prosecuted for alleged conduct that would be criminal if they were adults; proposed conservatees in mental health(conservatorship) cases; and other persons whose liberty may be affected by the government.
As the Public Defender of Stanislaus County, I am proud of the commitment our office has to provide legal outreach to underserved communities and legal representation for indigent persons. I am proud that our office has taken a lead role in creating and expanding Colloborative Courts to provide treatment and services to those clients who need it most. Drug Court, Homeless Court, Mental Health Court and Veterans Treatment Court promote collaborative justice by linking services to clients with specialized needs.
I am born and raised in Stanislaus County. I received my bachelor of arts from the University of California at Santa Barbara with a double major in Psychology and Asian American Studies. I graduated from The Ohio State Moritz College of Law and received my Juris Doctorate in 2002. I have had the privilege of working in this office since September 2003.
Many of our lawyers have dedicated their entire legal career to representing indigent clients and I am honored to be the Public Defender of Stanislaus County.
Sonny Sandhu
Public Defender