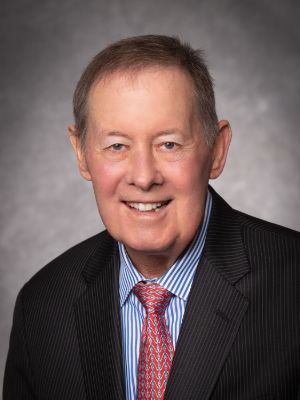 Tom Berryhill
1010 10th St, Suite 6500
Modesto, CA 95354
(209) 525-4445
moc.ytnuocnats@tllihyrreb
District Map

District 4 - Tom Berryhill
Stanislaus County Mourns Loss of Supervisor Tom Berryhill
---
Tom Berryhill, the newly elected Stanislaus County supervisor was sworn in to office on January 9, 2019, by Chairman Terry Withrow at the downtown 10th Street City/County Facility.
After serving twelve years in the state legislature, Berryhill was elected to the District 4 Board of Supervisors seat in November 2018. He is a small businessman and a fourth-generation California farmer. He has served on the Utilities and Commerce, Parks, Water, and Wildlife Committees. His tenure also includes serving as Vice Chair of the Agriculture Committee, Government Organizations, Human Services and Senate Rules Committees.
Berryhill is a strong supporter of the California public school system and universities. He attended California Polytechnic University, San Luis Obispo. He is married to his wife, Loretta. Supervisor Berryhill is excited to begin serving in Stanislaus County. "I'm thankful for all the support of the community and to all who have stood by me. I look forward to the next four years."
Took Office: January 2019
First Term Expires: January 2022
2020 Board Committee Assignments
Capital Facilities Committee
City-County 10th Street JPA Commissions
Commission on Aging
Fish and Wildlife Committee
Solid Waste-to-Energy Executive Committee
Stanislaus County Family Domestic Violence Coordinating Council
Stanislaus County Workforce Development Board
Stanislaus Waste-to-Energy Financing Agency
StanCOG Policy Board
Tuolumne River regional Park Committee