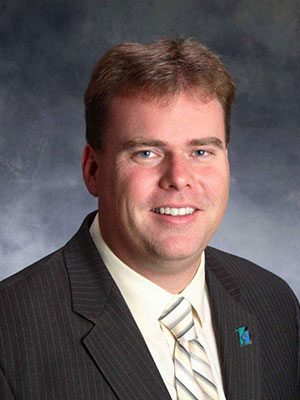 William O'Brien
1010 10th St, Suite 6500
Modesto, CA 95354
(209) 525-4440
moc.ytnuocnats@neirbo.mailliw
District Map

District 1 - William O'Brien
Born and raised in Stanislaus County, William O´Brien graduated from Davis High School in Modesto. He graduated with a degree in Business Administration and Financial Management from Cal Poly in 1994. He returned back to Stanislaus County and joined the family business, O´Brien's Markets, and is currently General Manager responsible for daily operations.
William O´Brien was first elected to the Riverbank City Council as a Council member in November 1998. After serving two years, William was elected Mayor in 2000, and re-elected in 2002. In March of 2004, he was elected to the Stanislaus County Board of Supervisors District 1 and re-elected in 2008 and 2012.
William and his wife have two children.
Took Office: January 2005
Third Term Expires: January 2017
2016 Board Committee Assignments
Capital Facilities Committee
City-County 10th Street JPA Commissions
Commission of the California County Tobacco Securitization Agency
Community Corrections Partnership (CCP)
Community Development Committee
Consolidated Stanislaus Regional 911 (Emergency Dispatch)
General Plan Update Committee
Health Executive Committee
Juvenile Justice Coordinating Council
Local Agency Formation Committee (LAFCO) Alternate
North County Corridor Transportation Express Authority
San Joaquin Valley Air Pollution Control District Board of Directors
StanCOG Executive Committee
StanCOG Policy Board
News and Photos