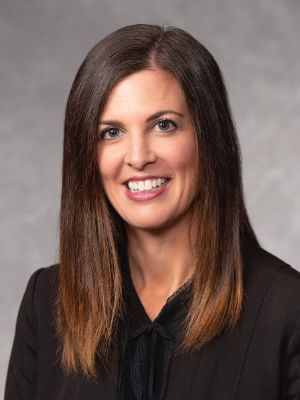 Kristin Olsen
1010 10th St, Suite 6500
Modesto, CA 95354
(209) 525-4440
moc.ytnuocnats@kneslo
District Map

District 1 - Kristin Olsen
Kristin Olsen was born and raised in Stanislaus County and graduated from Modesto High School. Olsen was elected to the Stanislaus County Board of Supervisors in June 2016 and began her term in January 2017, after representing Stanislaus and San Joaquin Counties in the California State Assembly since 2010. In addition to her elected role as a County Supervisor, Olsen serves as the Vice Chair of the California Republican Party and runs her own consulting firm named Red Suit.
Olsen served as Assembly Republican Leader from 2014 through early 2016. In this capacity, she was the Caucus' lead negotiator on major policy and fiscal issues, led its political and campaign efforts, and was its principal spokesperson. Further, she traveled up and down the state meeting with a wide variety of stakeholders and promoting polices designed to move California forward.
Prior to being elected to the Assembly, Olsen served five years on the Modesto City Council (2005-10). Professionally, she served as the Assistant Vice President for Communications and Public Affairs at CSU Stanislaus (2005-10), and as the Senior Communications Manager for the California Restaurant Association (1999-2004). Her first job out of college was as a staffer in the State Senate, a position in which she admittedly got "the bug" for public service.
Olsen graduated magna cum laude with a B.A. from Westmont College. She serves on the Board of Directors for CA Women Lead that recruits and trains women to pursue appointed and elected office. She also serves on the Board for CASA (Court Appointed Special Advocates) of Stanislaus County that helps abused and neglected children living in the foster youth system.
A mother of three school-age children, Olsen approaches her job as a concerned citizen and "soccer mom" who strives to better the lives of Californians.
Took Office: January 2017
First Term Expires: January 2021
2018 Board Committee Assignments
Capital Facilities Committee
City-County 10th Street JPA Commissions
Commission of the California County Tobacco Securitization Agency
Community Development Committee
General Plan Update Committee
Juvenile Justice Coordinating Council
North County Corridor Transportation Express Authority
San Joaquin Valley Air Pollution Control District Board of Directors
Stanislaus County Remote Access Network (RAN) Board
News and Photos