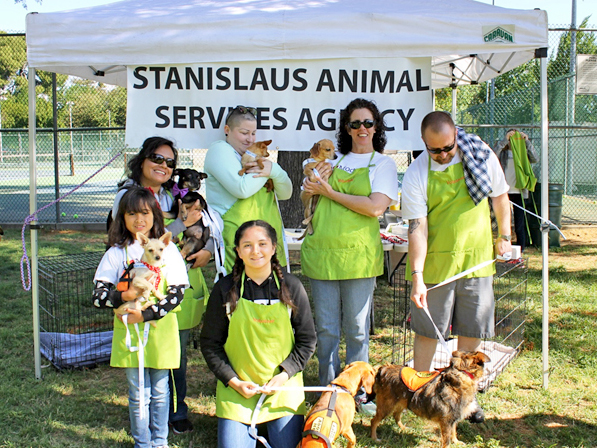 Love Modesto volunteers love on animals at the Shelter and help at Earth Day event
April 23, 2016 was a very busy day with events for Animal Services with participation in Love Modesto and Earth Day.
Love Modesto volunteers went to the Shelter and gave baths to adoptable dogs and assisted regular volunteers in caring for other animals. At the Earth Day event, Love Modesto participants helped showcase the six adoptable dogs that staff had brought. They did such a fabulous job that three of the six dogs were adopted.
"What a wonderful community we live in," stated Connie Hooker, Animal Services Operations Supervisor. "So many people came out not only to show their love for Modesto, but to help the animals get forever homes."
Stanislaus Animal Services Agency can always use wonderful volunteers to help year-round. If you are interested, please go to 3647 Cornucopia Way, Modesto, to pick a volunteer application packet.
Read More