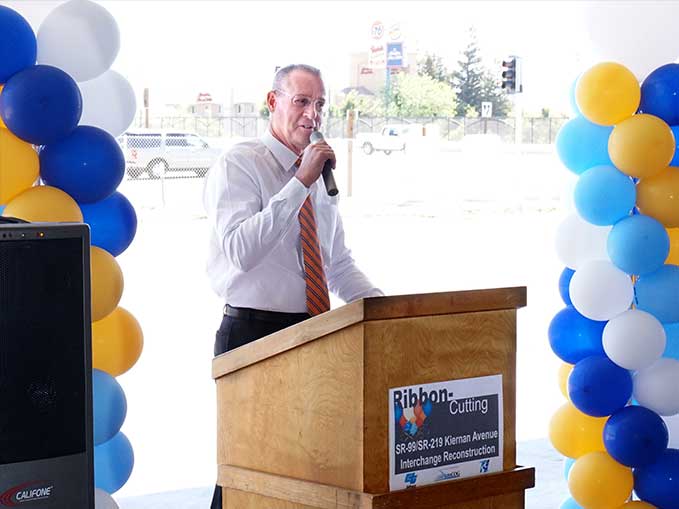 $42 million construction project opening to the public marked by ribbon cutting celebration

The new Kiernan Interchange in Salida has been officially opened and traffic is flowing smoothly after a massive three-year construction effort.

More than 250,000 vehicles pass through the Kiernan Interchange each day and the construction project will help to alleviate current and future traffic demands.

"This project is not only an example of how desperately we need funding to improve our local roads, but it is a shining example of how we can successfully deliver these types of projects when funding is available," stated Stanislaus County District Three Supervisor Terry Withrow.

Stanislaus County and the California Department of Transportation (CalTrans) reconstructed the interchange in an effective partnership that will benefit the community for years to come.

Read More