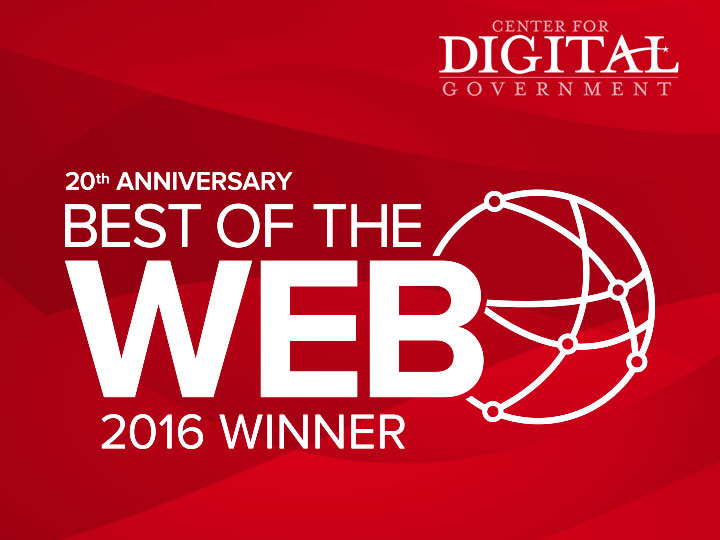 Stanislaus County awarded second in the United States for website redesign project
The Center for Digital Government has just announced the winners of the national 2016 Best of the Web Awards and the Stanislaus County website StanCounty.com was awarded second place for County Portals. The award honors city, county, and state innovative and citizen-centric web sites for their work to engage citizens online.
"We're thankful and excited that our County has been recognized for this award," stated Mike Baliel, IT Applications Manager. "It is a visual testament to the hard work, strong partnerships and collaborative nature of our County employees and departments."
Stanislaus County had recently completed a website re-design approximately six months before applying for the award. The re-design was done almost exclusively using county staff, with approximately $3,000 spent on outside services. The project could have cost up to $200,000 if contracted to outside vendors.
The county finished behind Baltimore County, Maryland, but ahead of San Francisco and San Diego counties.
Read More