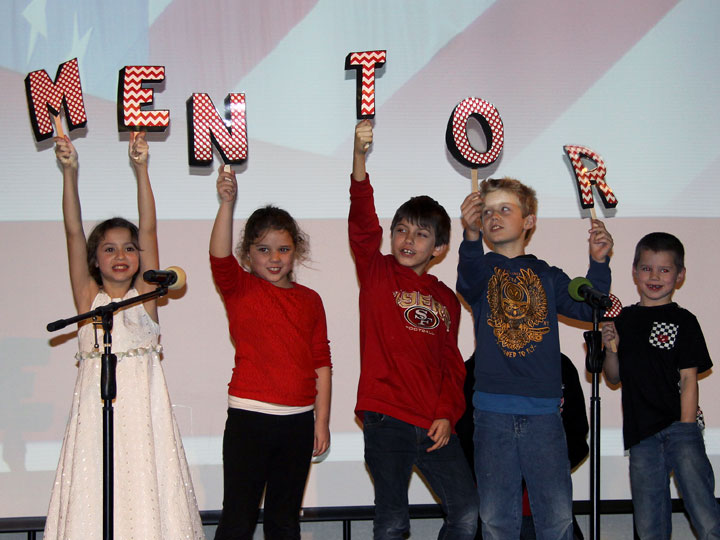 Children and adults had an exciting evening of celebrating the County's student mentor program
The Stanislaus County Employee Mentor Program provides the opportunity for County employees and community partners to engage in youth mentoring with students in grades 2 - 6.
Recently, the program celebrated 17 years of service in a fun, community-filled event that
hosted over 200 attendees - including student proteges, parents, teachers and administrators, County leadership and employee mentors.
"It is just wonderful to see so many children and parents coming together to celebrate this powerful act of giving back," stated program founder and County Assistant Executive Officer Keith Boggs.
The program has 123 mentors at six school sites using seven community and educational partners and is hitting full stride rolling into its 18th year.
For more information how YOU can become a mentor to a young person - please call 209.652.1514 for more information or visit our website at: www.employeementors.com
Read More